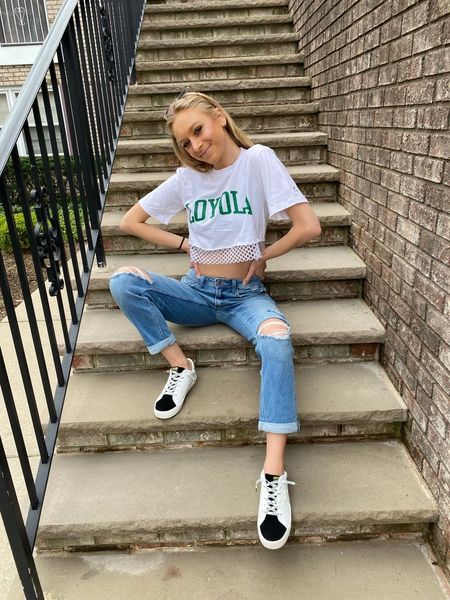 Mesh Bottom Tee
You can request a color mesh for your shirt but it is not guaranteed. If the color you request looks great with your shirt we will use it, otherwise we will use our judgement. 


*
Shirt colors, as well as school logos/designs, vary significantly. Please be aware of this when making your purchase.
The 
Items pictured on our website are only samples of the "style" of shirt featured, 

not the color or exact logo.

  For more information check out  "HOW IT WORKS" 


BY GABBY GUARANTEE:
You will always receive an item with a logo or design featuring the college/university of your choosing! (however logos/designs WILL vary)