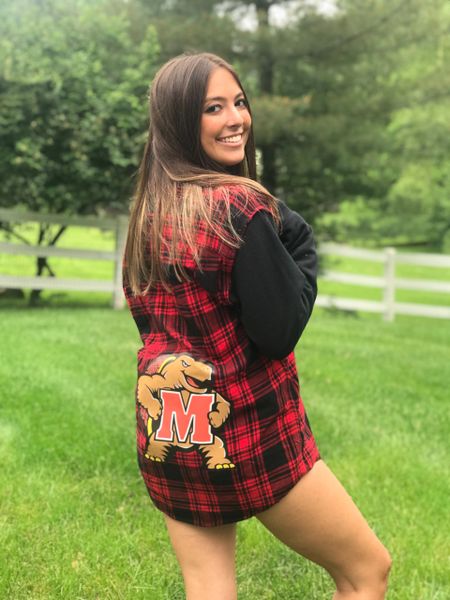 Flannel Vest Sweatshirt
Sleeves are sweatshirt material, body is flannel. Sleeve color and flannel pattern/colors will be determined using our best judgment based on school colors, school logo, and available flannels. 
*
Shirt colors, as well as school logos/designs, vary significantly. Please be aware of this when making your purchase.
The 
Items pictured on our website are only samples of the "style" of shirt featured, 

not the color or exact logo.

  For more information check out "HOW IT WORKS" 
BY GABBY GUARANTEE:

You will always receive an item with a logo or design featuring the college/university of your choosing! (however logos/designs WILL vary)